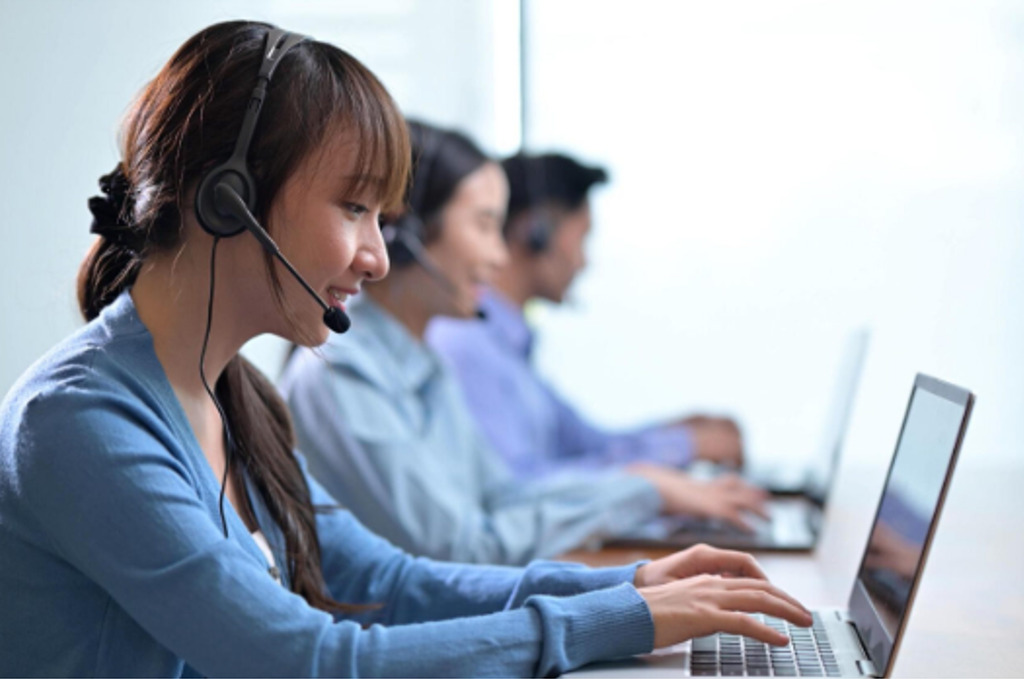 Most of your customers are going to call you if they need assistance. Regardless of your business size, having an active communication system with an efficient support team is crucial. Many brands choose to have an in-house customer support team, while others prefer to hire a third-party call center.
Managing customer care on your own may seem easy, but it can be very hectic and require a lot of time and patience. If you are considering working with an outsourced telemarketing agency, we are here to help you make an informed decision.


What is a third-party call center?
An outsourced call center is a company that manages customer support for your business. They will respond to your official business number and tackle customer queries if you choose one.
This third-party call center has agents that have excellent communication skills. They can manage all types of customers. The agency works closely with your company to understand dynamics and the latest developments. You can seek assistance from these agents; technical, sales, promotional and general customer support.


Does your business need an outsourced call center?
Every business needs representative customer service. Regardless of your business niche, you will have customers who want to talk and get details or place an order. Here is a list of industries that can benefit from an outsourced call center.


Educational sector: Schools, colleges, and other educational institutes. People call for details about fees, registration, important events and admissions.


Retail business: ecommerce and other retail shops. Customers call in for order confirmation, cancellation, return and exchange policy


Restaurants and eateries: customers call for reservations, feedback, ordering food and much more.


Travel agencies and hotels: Customers call to book tickets and get details about payment methods, room availability and more.


Miscellaneous: Apart from these, several service-oriented businesses like SaaS, marketing agencies, hospitals and more require customer support teams.


Benefits of outsourcing caller support
Your customers do not like to wait and want assistance instantly. An in-house support team can get exhausted by never-ending managing calls, especially if they have other tasks. Outsourcing caller support not only saves time but also results in satisfied customers. Here are a few benefits of phone leasing:


Superior customer support
An outsourced call center has one job; to keep your customers satisfied. To ensure this, the call center hires people with excellent communication skills who can manage all sorts of queries. These representatives can solve technical issues, brief customers about packages and programs and solve issues by offering multiple alternatives. Call centers also ensure that they respond promptly to calls during peak season.


Loyal and satisfied customers
Customers do not like to be placed on hold for too long. It annoys them, and they are likely to switch from your service. An outsourced call center responds to calls promptly, ensuring customers are not frustrated. This leaves a good impression and builds a pool of loyal customers who will likely return for your product. Satisfied customers also recommend your company to other people increasing leads and improving sales in the long run.


Saves time and resources
When you hire an inbound call center, you save a lot of time on receiving calls. Your team can focus on other managerial tasks and projects at that time. When a company manages calls on its own, the team gets overworked, impacting its performance and hindering its creative process.
Outsourcing also saves up resources like telephone devices, internet connection, electricity and other technological needs. An outsourced caller support agency brings its own devices and doesn't rely on your resources.


Cost-effective
Call centers offer various packages to suit your needs. You can choose to have a call center for a specific period of the day or 24/7 based on your business needs. Whatever your budget is, a good call center creates packages that suit your requirements while delivering results.
inCall systems is an inbound call center in Singapore that offers a range of telemarketing services at very affordable prices. You can check their packages for your business.


What to look for in a telemarketing lead generation agency?
Although there are multiple ways in which an outsourced call center helps, things can go haywire. Knowing how to choose the perfect call center for your business is essential to seek the most out of this service. If done right, you will have satisfied customers and fruitful business outcomes. Here is what you need to look for in a third-party call center:


Experience
Choose a call center that has a lengthy portfolio. A call center that has worked with diverse companies will offer superior services. These companies also know how to respond to challenges and have expert teams in the field.


Professionalism
You can identify a company's professionalism when dealing with you. A call center should be efficient and prompt instead of slack. They should value your input and feedback and work accordingly in the future. A call center's professionalism directly affects how you deal with your customers and whether they fit the role.


Skill set
Depending on your company's needs, look for a company that offers those skills. If you have a global business or require a multilingual representative, check that before hiring the service. Apart from that, some basic skills in customer representatives include friendliness, professionalism, patience and the ability to manage difficult clients and promptness.


Responsive and professional inbound call center in Singapore
If you are looking to outsource your customer support responsibilities, inCall systems offers a range of telemarketing services. We have been in the market for a while and are aware of the challenges that come with customer support. We have a team of agents with the skill set to satisfy your customers and offer fruitful insights regarding customer behavior.


We would love to help your business grow and ease you from the stress of managing calls. If you want to know more about our company and how we can support you, visit our website. We can't wait to get started!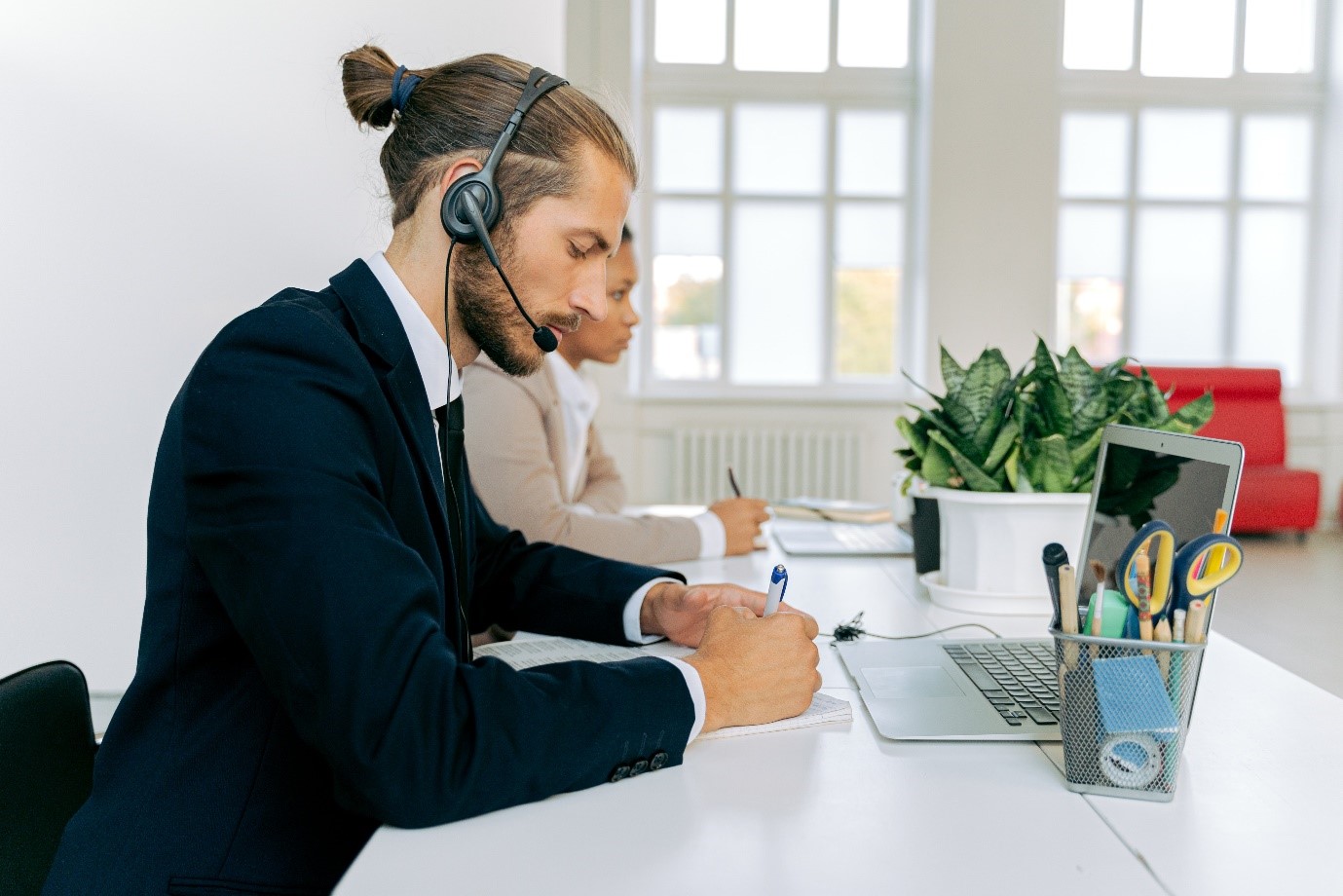 The digital world is constantly evolving and marketers rely heavily on digital marketing to take advantage of the evolution. During this process of using online
Read More
Finding it a tough time to generate business demand during these unprecedented times?
Arrange a consultation with us today and let us help your business generate quality leads and sales ready opportunities.